The Marketing and Communications team can help you create or edit webpages. Below are helpful tips for keeping web content on brand and accessible.
Directory Updates
Submit updates to the directory using the form below.
Web Updates
Request updates to webpages using the form below.
Website Analytics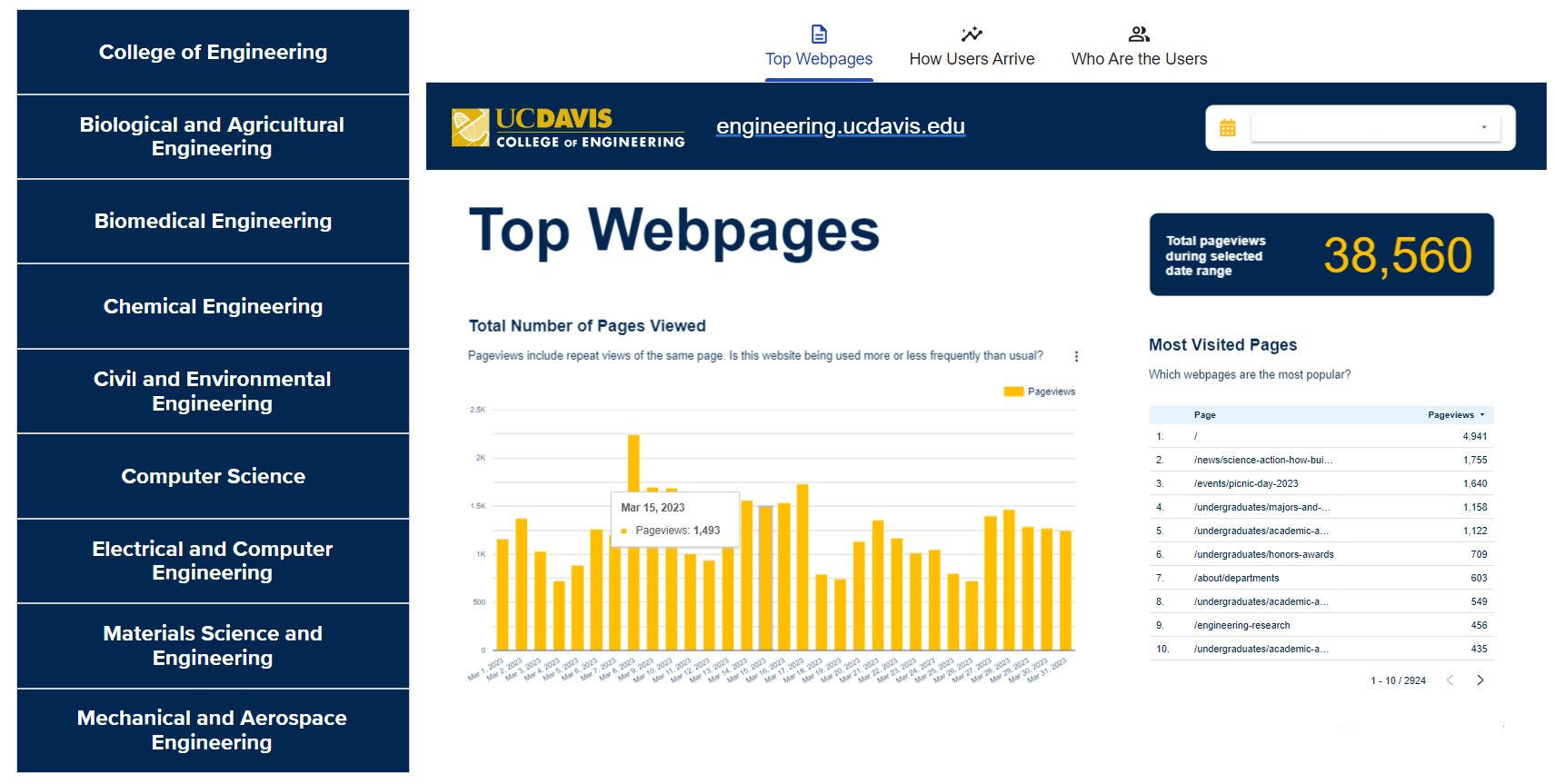 Marketing and Communications put together an analytics dashboard that gives insight on the most popular pages, search terms and more across department sites. This dashboard is on a secured page, you must be logged in to view.
Best Practices
We have created a Best Practices and Style Guide for you to reference when editing SiteFarm websites. The guide will give you steps on logging into the backend, editing content, creating new pages and uploading files.
Review the Best Practices and Style Guide
To see examples of custom blocks that are available to use, visit the Sandbox Page.
Login
Use your CAS credentials to log in to the SiteFarm site you can access by typing /login at the end of the URL and hitting enter.
Request access to edit or manage a College of Engineering website.
Uploading Files
It is highly recommended to upload files onto Box and share via shared link, rather than upload onto SiteFarm. To share a Box file:
Upload your file into the COE File Uploads folder here: https://ucdavis.box.com/s/6z6cpxbpfxms67cu1kuuabqx3futu9ef
Click the 'Share' option. Create a Shared Link, and ensure the link is publicly accessible with no sign-in required.
Copy the link and paste it in SiteFarm where applicable.