Congratulations to our 2021 Outstanding Staff Award winners: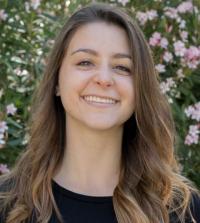 Eveline Gibson
Graduate Program Coordinator
Mechanical and Aerospace Engineering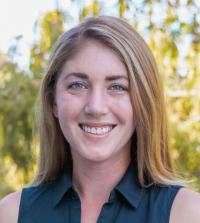 Jessica Hazard
Environmental Lab Manager/Safety Officer 
Civil and Environmental Engineering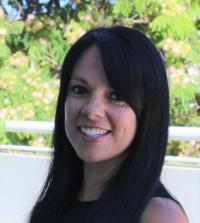 Nena Herrera
Financial Operations Manager
Civil and Environmental Engineering
Rachel LeBrett
Undergraduate Program Coordinator
Civil and Environmental Engineering
---
The Outstanding Staff Awards were established in 2017. Each year, the college recognizes and honors staff members who show a strong commitment to the mission and vision of the College of Engineering and consistently perform above and beyond expectations.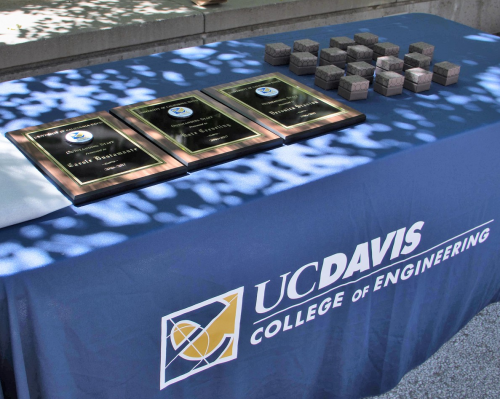 Eligibility & Criteria
One year of service at the university (career or contract status)
Exemplary service to students, faculty, staff and/or the general campus
Notable contributions to the college and/or department
Encouragement of employee development
Engagement with the campus community
High morale and positive attitude
Creative and innovative approaches
Strong commitment to the mission and vision of the College of Engineering

Demonstrated commitment to diversity, equity and inclusion
Nomination Process
Nominations were due to be submitted electronically by Friday, April 16 at 11:59 p.m. Submissions should include specific examples of how the staff member has demonstrated the criteria above. Multiple submissions are welcome. Each submission is limited to 500 words. If you need help with the process, have other questions or would like additional information, please email coe-sac@ucdavis.edu.
How to Write a Compelling Nomination
Below are suggestions on how to write a strong and compelling nomination. Note: Please try to use a neutral pronoun for anonymity. For example, "this person/our nominee/our candidate…"
Opening Statement: Start with a clear, direct and specific statement of why your nominee deserves recognition.
Supporting Statements: Include supporting statements with specific examples that address the award criteria. Examples should include outcomes, results and/or activities above and beyond the call of duty.
WHAT did the nominee do?

Projects and/or activities above the nominee's job description
Challenges or issues encountered and overcome

HOW did they do it?

Initiative and/or leadership
Creativity and/or innovation

WHAT was the outcome and/or impact?

What did the nominee accomplish?
What were the specific benefits to the college, department and/or unit?

Helpful words and phrases:

Consistently goes above-and-beyond to…
Regularly demonstrates excellence, integrity, leadership, outstanding commitment to…
Is responsible for organizing, leading, tracking…
Has successfully organized/executed
Example
This person is deserving of an outstanding staff award because of their regular, above-and-beyond commitment and support of the employees in their unit. For example, each month, this manager shares the latest staff development opportunities with their staff and encourages staff to enroll in training and/or workshops. This unwavering support creates a positive office environment and challenges employees to continuously grow in their roles. This person also positively affects employee morale through their regular and clear communication and support.
Review & Selection Process
Nominations are reviewed and evaluated by the Staff Advisory Committee. All nominations will be anonymous to the Staff Advisory Committee. Staff Advisory Committee members are not eligible for awards. Nominees will not be made aware of their nomination. Dean Gibeling will notify winners and their nominators.