If you're new to diversity, equity and inclusion (DEI) or want to know more, Questions over Coffee is the place to be. The COE DEI Staff Subcommittee created this ongoing event to bring staff and faculty across the college together to discuss and ask questions about diversity, equity and inclusion. The goal is to create organic discussions between those who gather - there won't be any formal presentations and you don't need any experience to attend. We ask that you come with a willingness to learn and grow together.
The first 20 people who register by Feb. 15 will receive $5 gift cards for coffee. Gift cards will be sent out 1-2 days prior to event.
For questions, contact DEI Staff Subcommittee co-chair Shannon Chee at shchee@ucdavis.edu or Sabrina Oliver at saboliver@ucdavis.edu.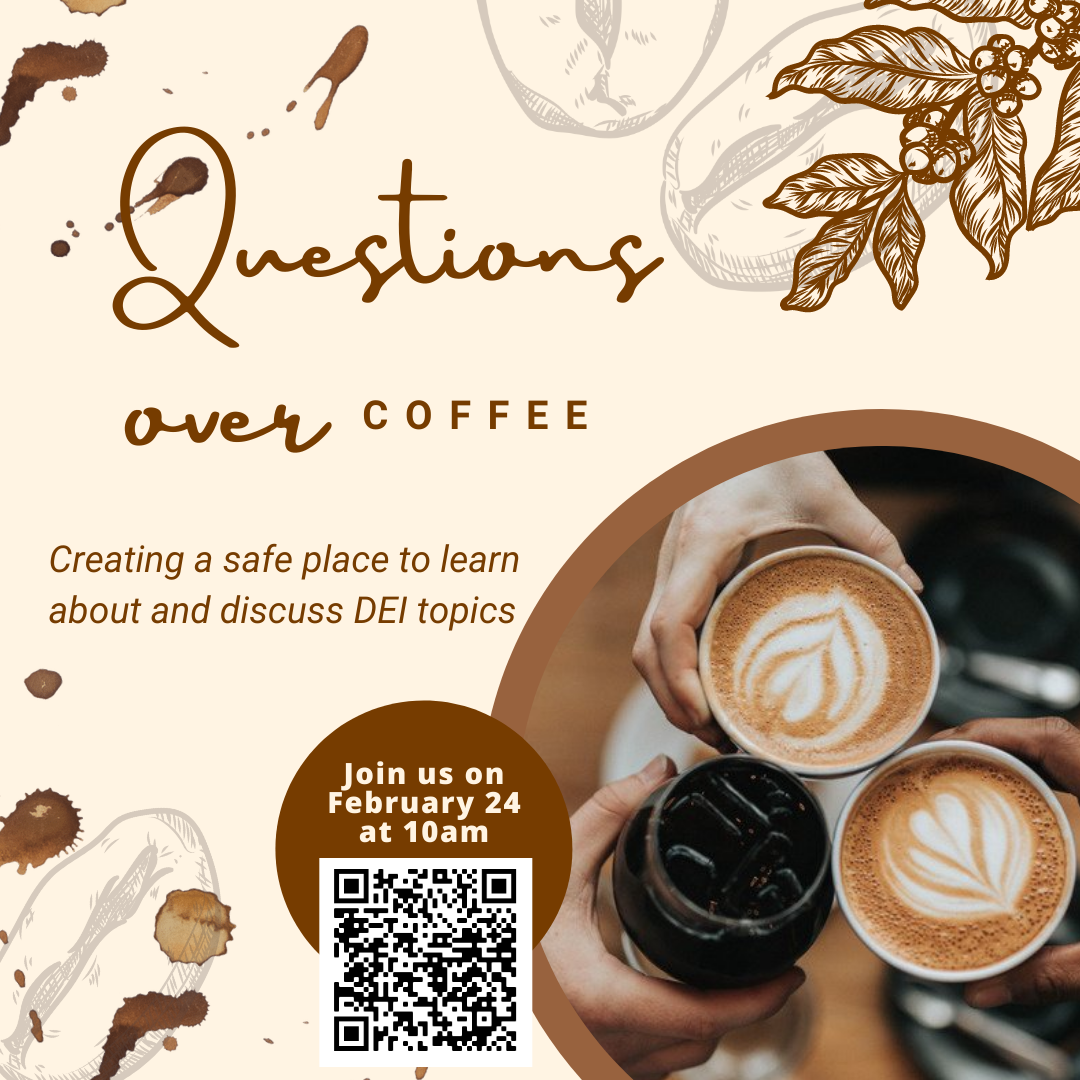 Tags