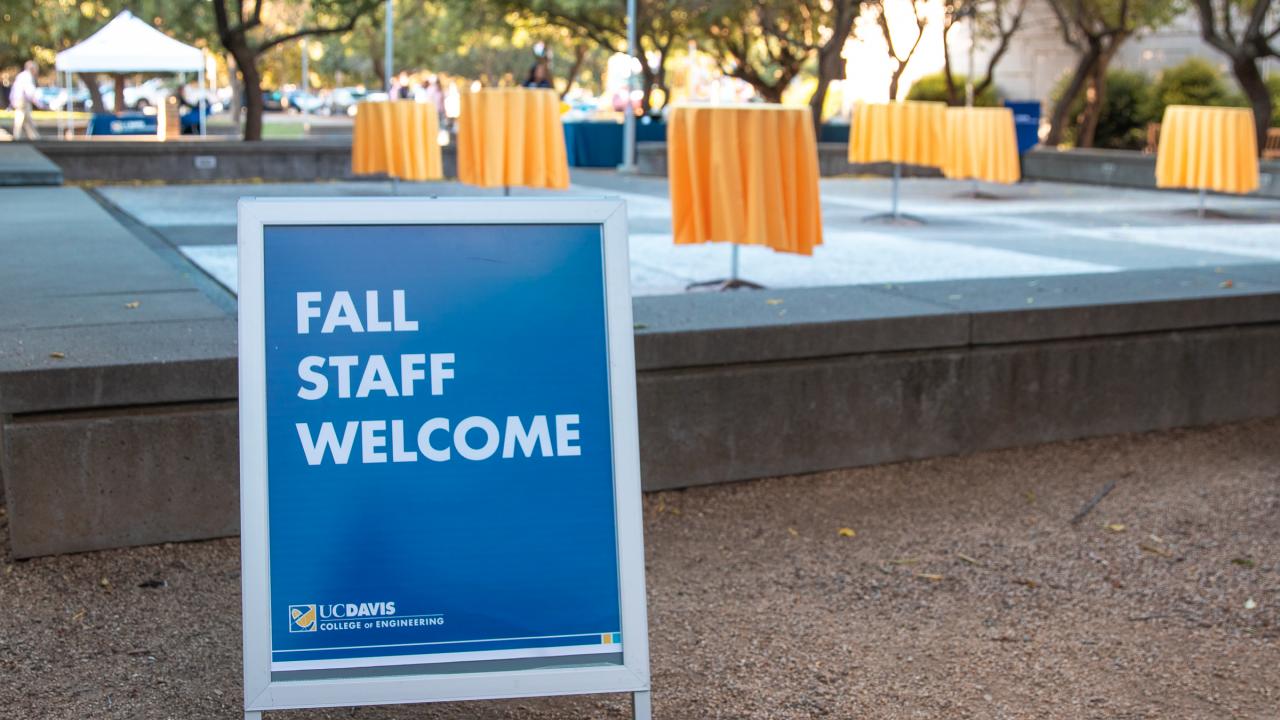 Location
Kemper Courtyard
Join us to meet Dean Corsi, pick up your staff gift and spend quality time with your colleagues ahead of the new school year.
Date: Thursday, Sept. 16
Time: 9-10 a.m.
Location: Kemper Courtyard
Note: Gifts are for College of Engineering staff only. Gifts will be distributed at the in-person event only. Staff must be present in-person to collect their gift or work with their manager/supervisor or a colleague to secure the gift on their behalf.
All are welcome! To ensure we have sufficient food and supplies for all in-person attendees, please RSVP by Friday, Sept. 10 at https://bit.ly/2021-fall-staff-welcome.
Questions? Please contact us at engineeringevents@ucdavis.edu or (530) 754-9666.
Tags